40 Years of the Women's Information Service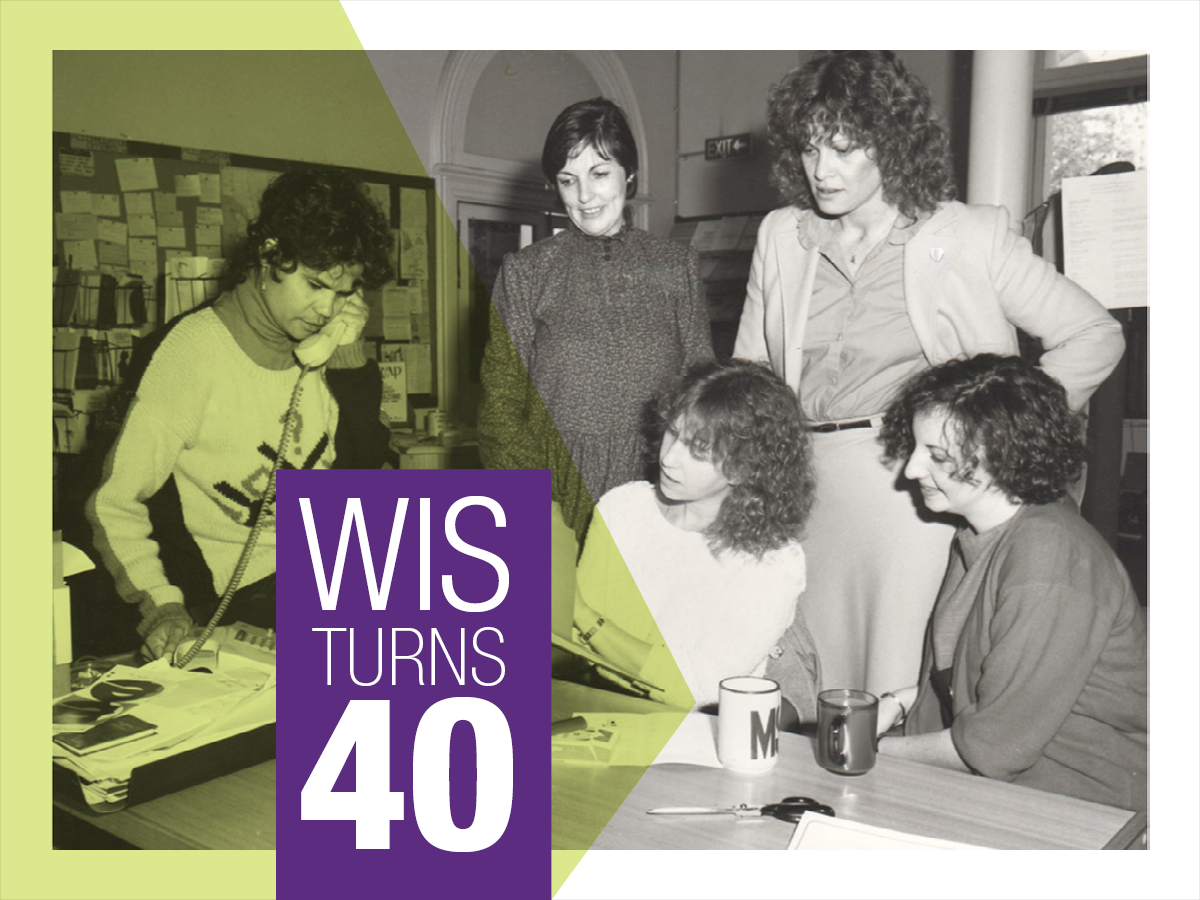 The Women's Information Switchboard first began operating in 1978, providing South Australian women with information and referrals relevant to their needs.
2018 marks the 40th anniversary of the opening of WIS, now the Women's Information Service. A range of initiatives have been put together to celebrate this anniversary - check them out below!
More initiatives will be announced as we move through our celebrations.
Oral History Project
Over the years, hundreds of incredible women have given up their time to volunteer with WIS. As part of a project to record the history of WIS, a series of interviews has been undertaken (by current WIS volunteers) with women who have been significant contributors to the service over time.
These oral histories are available to listen to here on the WIS website, just click the link below!
The oral histories are also part of the collection of the State Library of SA and will be made available to the public through their website soon.
Click here to access the WIS oral histories.
Digital Timeline
This year, as part of celebrations for 40 years of the Women's Information Service, a digital timeline has been developed that shows the development of the service over time.
The timeline includes a range of major milestones in the history of WIS and provides some context as to what was happening in the world at the time. Click through to hear, see and read about the beginnings of WIS and follow its development over time to today.
Click here to learn more about the WIS Digital Timeline!
2001 DVD
In 2001, a DVD titled 'Telling Our Stories 1978–2001' was produced by WIS, containing approximately 40 minutes of footage.
This DVD has been uploaded as part of celebrations for the 40th anniversary of WIS and is now available to watch on this website. Click the link below to watch interviews with staff members and volunteers sharing stories from the first 23 years of the Women's Information Service.
Click here to view the WIS DVD!
Page last updated : 01 Apr 2019