Premier's Council for Women
The Premier's Council for Women was established in December 2002 to provide leadership and advice to the South Australian Government in respect to the needs and interests of women through the provision of well-informed and strategic advice on policies, programs and matters of significance to women.
About us
How we started
The Premier's Council for Women, comprising leaders of various fields, was created in December 2002 to provide leadership and advice to ensure that the interests and needs of women are at the forefront of the South Australian Government's policies and strategies.
Who we are
The Council's members are influential women with expertise in a range of areas such as health, education, disability, business, government, social policy, agribusiness and the arts and include Aboriginal women and women from various cultural and ethnic backgrounds.
The Office for Women provides executive support to the Premier's Council for Women.
What we do
The Premier's Council for Women works at a strategic level to effect change. Its overarching role is to:
advise the Premier and Minister for Human Services
advocate on behalf of women
monitor how policies and programs impact on women.
The Council is dedicated to continuous improvement and effective action. It commits time and effort to considering relevant issues and how to exercise influence and make an impact for South Australian women.
Terms of reference
The role and responsibilities of the Premier's Council for Women are to:
Respond to Government with timely advice on matters referred to the Council by the Premier or the Minister for Human Services;
Provide recommendations, information and advice to the Premier and the Minister for Human Services, to facilitate a whole of Government approach to ensuring that programs and services match women's needs;
Monitor Government policies and programs related to women; and
Report once a year to the Premier and the Minister for Human Services with responsibility for the status of women.
Premier's Council for Women Members
Fiona Dorman - Chair
Fiona has been involved in the formation and development of numerous successful South Australian businesses. She is a passionate advocate for women's issues including gender equality, leadership, financial security, locally and nationally, and is passionate to find ways to enable and advance women's participation.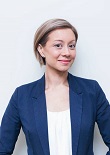 ---
Maria Hagias - Deputy Chair
Maria has extensive experience in domestic violence and associated issues. Through her position as Chief Executive Officer of Women's Safety Services SA, undertaking community education, as well as the many board and committee positions she has held, she has raised the awareness of these and women's issues generally.
Maria served as South Australia's representative on the Council of Australian Governments (COAG) Domestic Violence Advisory Panel.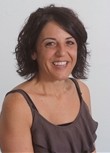 ---
Jane Danvers
Jane Danvers has served the Australian educational community for over 20 years. She is the Principal of Wilderness School in South Australia and was the inaugural Principal of University Senior College.
Jane is the Presiding Member of the South Australian Certificate of Education Board (SACE); Chair of the Jam Factory and a member on the Premier's Council for Women.
She serves on the Committee for Economic Development SA/NT State Advisory Board (CEDA), the Duke of Edinburgh Award (SA Friends Committee), In addition, Jane has been a contributor to the Parliamentary Inquiry into International Education and the Parliamentary Inquiry into the South Australian Certificate of Education.
In 2013 she was awarded the AISSA Noel Volk Excellence Award and the Principals Australia Institute's John Laing Award.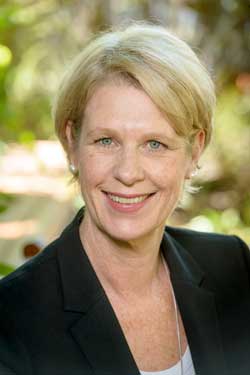 ---
Marli Smith
Marli has extensive experience in procurement and currently heads procurement at ASC Pty Ltd which is Australia's largest locally owned defence prime contractor based in South Australia and Western Australia. Marli also leads ASC's diversity and inclusion council. She has also worked in procurement for Santos, OneSteel and other mining and resources companies.
---
Kelly Baker Jamieson
Kelly owns Edible Blooms, which began as a small business start-up in 2005 which has grown to employ more than 100 staff across Australia, New Zealand and the UK. Edible Blooms was named 2009 Telstra Small Business of the Year for Australia and in 2011 Kelly won the SA Telstra Business Woman of the Year.

---
Shingi Mapuvire
Shingi is a Nursing and Health Promotion graduate. Currently employed in the mental health sector.
Shingi is passionate about advocating for issues affecting young women, with a focus on addressing, cultural, racial and gender bias affecting young immigrant women.
In 2017, Shingi was involved in the creation of the African student Council, an initiative to promote networking for University students to increases chances of employment at a graduate level. Shingi is also a council member for the Council of Migrant and Refugee Women of SA. A council which aims to bring together strong community voices with institutional reach, and policy advocacy networks to facilitate opportunities for migrant and refugee women to directly engage in driving positive change at the state and national level.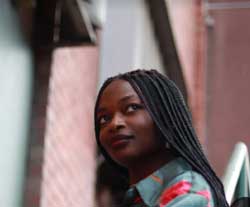 ---
Karen Briggs
Karen is a Yorta Yorta woman. Karen has a Bachelor of Design from the University of South Australia and a Diploma in Applied Design (Multimedia) from TAFE SA and runs her own business, KLB Creative. In her work as a graphic designer, Karen comes with well-established solid working relationships with Aboriginal Elders, Aboriginal community and other Aboriginal workers across Government.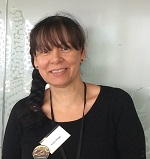 ---
Nerida Saunders
Nerida is the Executive Director of Aboriginal Affairs and Reconciliation in the Department of the Premier and Cabinet. Her previous positions have included Director of Culture and Heritage in the Aboriginal Affairs and Reconciliation Division, General Manager of the Aboriginal Housing Authority and Executive Director of Children Youth and Family Services within the Department of Families and Communities.
Nerida has a long involvement with social justice issues and was previously a member of the Aboriginal Justice Consultative Committee.
In 2016 Nerida was awarded the Public Service Medal for outstanding public service in the provision of leadership and advocacy in the area of Aboriginal Affairs and Reconciliation.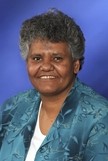 ---
Michelle Veitch
Michelle is the Managing Director and founding Principal of financial planning businesses MAP Financial Strategies & Mybluesky which have offices both in Adelaide and Balaklava. She is also a proprietor and Executive Director of LivewireIT a premier Managed Service Provider.
Michelle is a Fellow Chartered Financial Practitioner and a Certified Practitioner of NLP (Business Communications) and has completed her Advanced Diploma of Financial Planning.
She has over 30 year of experience as a financial services professional including 20 years as a Senior Advice Specialist.
Michelle is actively involved in various capacities at an industry level and is the current National Chair of the Charter Adviser Representatives Association and immediate past SA Director of the National Board Association of Financial Advisers (AFA).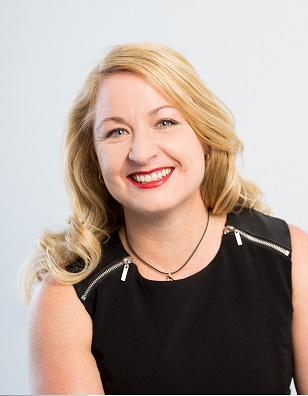 ---
Kirsty Mundy
Kirsty has over 25 years' experience in the in the information technology industry, including 15 years working in regional Asia and Asia Pacific roles. While Adelaide based, she is currently working across Asia with Microsoft Consulting Services as their Sales Enablement Director and leads the diversity and inclusion council for Microsoft Asia. She has qualifications in arts, politics and legal studies from Flinders University and is a graduate of the Australian Institute of Company Directors.

---
Isobel Marshall
Isobel was recently named the 2021 Young Australian of the Year. She's the Co-founder/Director of Health and Education at TABOO, a South Australian based social enterprise which sells ethically sourced, certified organic cotton pads and tampons, with 100 per cent of net profits donated to charity partner OneGirl. TABOO's aim is to eradicate period poverty and challenge menstrual stigma world-wide.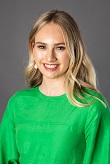 ---
Contact us
Premier's Council for Women - Secretariat
Postal Address:
GPO Box 292
Adelaide SA 5001
Phone: +61 8 8303 0961
Fax: +61 8 8303 0963
Email: premierscouncilforwomen@sa.gov.au
Page last updated : 27 Aug 2019