Premier's Council for Women
The Premier's Council for Women was established in December 2002 to provide leadership and advice to the South Australian Government in respect to the needs and interests of women through the provision of well-informed and strategic advice on policies, programs and matters of significance to women.
About us
How we started
The Premier's Council for Women, comprising leaders of various fields, was created in December 2002 to provide leadership and advice to ensure that the interests and needs of women are at the forefront of the South Australian Government's policies and strategies.
Who we are
The Council's members are influential women with expertise in a range of areas such as health, education, disability, business, government, social policy, agribusiness and the arts and include Aboriginal women and women from various cultural and ethnic backgrounds.
The Office for Women provides executive support to the Premier's Council for Women.
What we do
The Premier's Council for Women works at a strategic level to effect change. Its overarching role is to:
advise the Premier and Minister for the Status of Women
advocate on behalf of women
monitor how policies and programs impact on women.
The Council is dedicated to continuous improvement and effective action. It commits time and effort to considering relevant issues and how to exercise influence and make an impact for South Australian women.
Terms of reference
The role and responsibilities of the Premier's Council for Women are to:
Respond to Government with timely advice on matters referred to the Council by the Premier or the Minister for Human Services;
Provide recommendations, information and advice to the Premier and the Minister for Human Services, to facilitate a whole of Government approach to ensuring that programs and services match women's needs;
Monitor Government policies and programs related to women; and
Report once a year to the Premier and the Minister for Human Services with responsibility for the status of women.
Premier's Council for Women Members
Miriam Silva - Chair
Miriam has more than 20 years' experience across multiple industries, including pharmaceuticals, banking and agribusiness, managing large and geographically diverse teams.
Miriam is a member of UniSA Council and South Australian Multicultural and Ethnic Affairs Commission. Miriam volunteers with a number of organisations including Muslim Women's Association, International Women's Day Committee, Rotary International and others.
---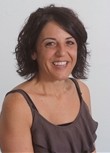 Maria Hagias - Deputy Chair
Maria has extensive experience in domestic violence and associated issues. Through her position as Chief Executive Officer of Women's Safety Services SA, undertaking community education, as well as the many board and committee positions she has held, she has raised the awareness of these and women's issues generally.
Maria served as South Australia's representative on the Council of Australian Governments (COAG) Domestic Violence Advisory Panel.
---
Associate Professor Lorna Hallahan
Lorna is Associate Professor, and Discipline Leader, Social Work at Flinders University. Prior to coming to Flinders, Lorna practiced in a range of settings, including disability advocacy and the management of a loss and grief service. Lorna has been a significant and long term contributor to the development and analysis of disability policy. Her research is currently focused on the Evaluation of the Trial of The National Disability Insurance Scheme through the National Institute of Labour Studies at Flinders. She speaks and writes regularly on issues related to the disability sector and ethical issues for workers in complex human services.
---
Anna Lee
After a diverse career spanning the higher education, publishing and entertainment industries, Anna established her own women's development consultancy in 2008, when her first child was 6 weeks old. Over the next six years Anna's experience of working with women across all levels of organisational hierarchies, from recent graduates to CEOs, confirmed her long-held belief that workplace gender equality will only be achieved when change occurs at both the individual and systemic level.
In 2014, Anna's desire to impact on the 'big picture' led her to join Leed Consulting. This move saw Anna partnering with her brother Diarmid, a specialist in organisational culture, to offer a holistic approach to gender equality consulting. Anna has held various positions on executive and management committees and is currently Chair of her children's school council.
---
Evelyn O'Loughlin
The CEO of Volunteering SA&NT since 2008, Evelyn leads the peak body for volunteering in South Australia and the Northern Territory.
Evelyn has 24 years' experience in senior and executive management roles. Her career has spanned across corporates, government and business, both locally and internationally. Her interest in culture and community has led to a career in the not-for-profit sector. Her work was recognised in 2015 with a nomination to the South Australian Women's Honour Roll.
Evelyn successfully contributes to the sector with a number of board appointments, including the Volunteering Strategy for South Australia Partnership Board and Together SA's Board.
---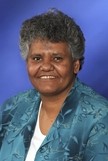 Nerida Saunders
Nerida is the Executive Director of Aboriginal Affairs and Reconciliation in the Department of the Premier and Cabinet. Her previous positions have included Director of Culture and Heritage in the Aboriginal Affairs and Reconciliation Division, General Manager of the Aboriginal Housing Authority and Executive Director of Children Youth and Family Services within the Department of Families and Communities.
Nerida has a long involvement with social justice issues and was previously a member of the Aboriginal Justice Consultative Committee.
In 2016 Nerida was awarded the Public Service Medal for outstanding public service in the provision of leadership and advocacy in the area of Aboriginal Affairs and Reconciliation.
---
Vicky Welgraven
Vicky Welgraven is a proud Adnyamathanha woman from the Northern Flinders Ranges. She has worked in the Public Sector for the past 25 years working in both federal and state government where she has held a number of key positions including managing staff and teams.
Vicky is a champion of those impacted by family and domestic violence, promoting gender equality and respectful relationships through her role as a White Ribbon Advocate. As a Director on the Our Watch Board, she seeks to address power imbalances leading to gender-based violence.
Vicky was the former SA representative on the National Aboriginal & Torres Strait Islander Women's Alliance (NATSIWA). In 2016, representing NATSIWA at the United Nations Commission on the Status of Women in New York, Vicky delivered a speech on the impact family & domestic violence is having on Aboriginal and Torres Strait Island women,children and communities.
Vicky is also a passionate Advocate for Reconciliation in 2019 she was appointed as the 'First South Australian Aboriginal Woman as an Australia Day Ambassador'.
Contact us
Premier's Council for Women - Secretariat
Postal Address:
GPO Box 292
Adelaide SA 5001
Phone: +61 8 8303 0961
Fax: +61 8 8303 0963
Email: premierscouncilforwomen@sa.gov.au