Words into Action
In 2013, the Premier's Council for Women launched a practical guide to assist South Australian businesses to attract, retain and promote women to an executive level.
Words into Action was developed as a response to organisations seeking to turn their commitment to gender equity into practical action.
The Council recognised that if South Australia is to position itself as a dynamic economy and global leader in business, we need to move beyond talking about gender equity and the workforce and start taking action.
There are strong economic reasons to actively implement workplace diversity and inclusiveness policies. Research shows that organisations with men and women equally represented at all levels, including senior levels, perform better.
In speaking with business leaders, the Council realised that many want to see more women at the top but don't know where to begin. Words into Action offers a practical tool to help business leaders turn their words into action.
The guide provides best practice principles, strategies and actions to support enduring female leadership across industry sectors. It also contains case studies from South Australian organisations that value women in leadership within their organisation and regard gender equality as a business imperative.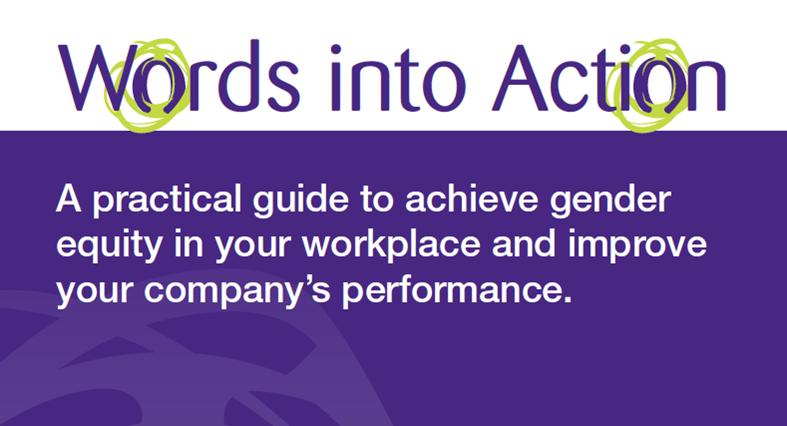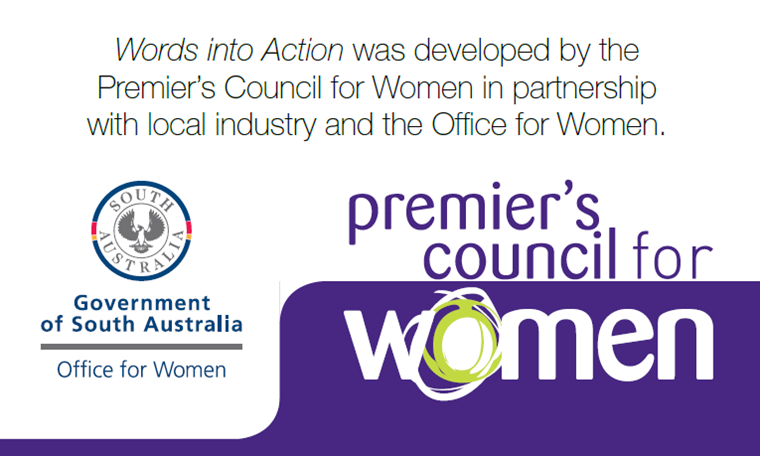 Useful Links
The Premier's Council for Women has identified the following websites as useful for businesses and individuals seeking to achieve gender equity in their workplace.